Most Stylish Two-Block Haircut Designs: Creative Advice For Trendy Men
When you shop through links on our site, we may earn an affiliate commission. This educational content is not intended to be a substitute for professional advice.
Some say that a man's hair is like his business card. So, there's no wonder why gents are so interested in finding new and fashionable hair looks. Trends are constantly changing, so consider the two-block haircuts for those of you who are eager to follow the latest movements.
Although they might seem like the retro bowl looks, the KPOP hairstyles have many twists and turns, making them the hottest styles today. Guys from all over the world have started adopting this look, so we can quickly tell that the two-block hairstyle designs have melted many girls' hearts.
Relatively easy to maintain, with a great look even when the hair starts growing, the Kpop hairstyle will suit youngsters and adult men. The best part? You don't even have to be a Korean star to wear the two-block look effectively.
If you are considering a hair makeover, and want to try something new, here are some key points to keep in mind when styling the hair according to the latest trends.
Making Things Clear – What Is The Two Block Haircut?
When researching the two-block hairstyle, you might have noticed some similarities to the undercut look, which is also still in fashion. However, there are still some notable differences that are good to keep in mind:
When it comes to two-block hairstyles, the sides are always trimmed short.
The lower back is also almost shaved; it depends on the man wearing this style; some prefer to keep the sides all shaved, while the hair on top will be left all long.
Some men prefer to leave the hair straight, while others may keep the top of the hair permed.
There are lots of derivatives from the classic two-block hairstyles. With the long length of the top hair, you can create some waves. The perks of this hairstyle are flexibility and versatility.
No wonder this hairstyle is such a worldwide hype. Some guys are braver and dye their hair in brown shades to look like their inner KPOP artists.
There are numerous examples of KPOP stars who are wearing this haircut.
Styling The Two-Block Hairstyle Like A Pro
Although some might think that wearing a two-block hairstyle requires lots of hairstyling skills, well, things are not that complicated. Here are some of the main tips you should keep in mind to always have your hair on-point:
Always keep the sides and the back of the hair short; a trimmer will be your best friend;
When taking a shower, the best way to style the hair is by using a coat drier; just blow-dry the hair while it is still wet;
Make sure you have a tiny amount of wax or mold to apply on the hair as a final touch;
The two-block hairstyle is usually beautifully layered, so people (men or women) do not have to visit the hair salon every week. Unless they are obsessed with their look and want to keep the sides and the back perfectly trimmed.
However, it is wise to leave the hair to grow longer until it reaches a medium size and play with it. The two-block hairstyles are fun to have and play with and will work for people of all ages.
Most Fashionable Two-Block Hairstyles To Try
Are you going to give a try to the two-block designs? Well, getting this look will only need some clippers and not scissors.
But you should not mind, as hairstylists will already know how to style your hair this way. If you are in the Kpop trend, then make sure you check the following popular styles for this cut.
In contrast with the regular undercut hairstyles, the two-block designs make the crown or the top of the hair longer while the sides are shaved. However, the transition is slow and trimmed.
When keeping the top side all slicked, it will suit a more professional or formal lifestyle. However, the two-block hairstyles will become something more relaxed with a young vibe once adding some waves.
Yet, most KPop hairstyles are not conventional. On the opposite side, once having a KPop hairstyle, the final look will be more elaborate, more stylish, and turn all the sides on you.
Whether you choose an edgy finish or a more classic one, these hairstyles still have common characteristics. Let's discover together these aspects:
Also Read: Two Block Haircut Vs. Undercut: Tips To Follow The Newest Korean Hair Trend
Slicked Back Blocked Hair Cut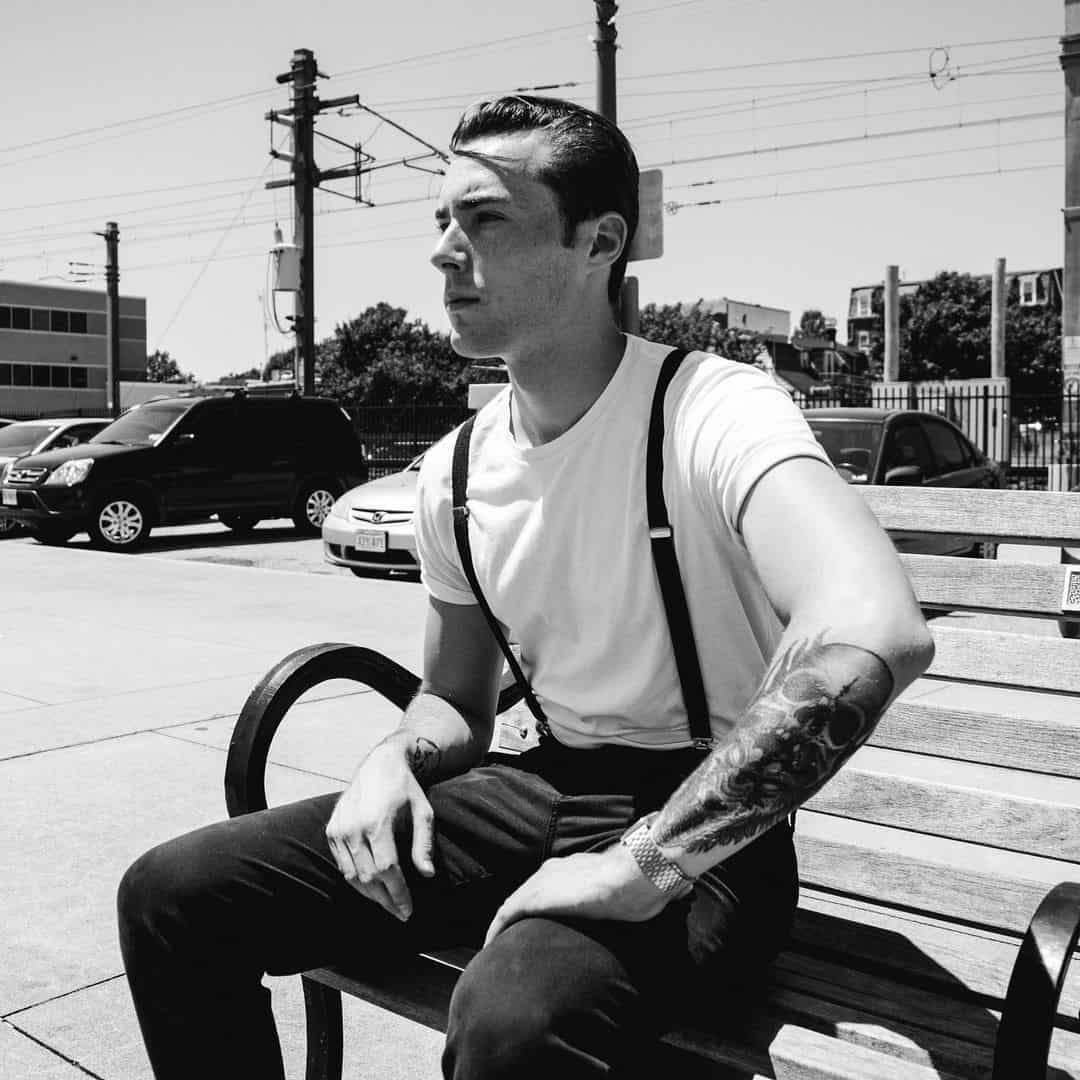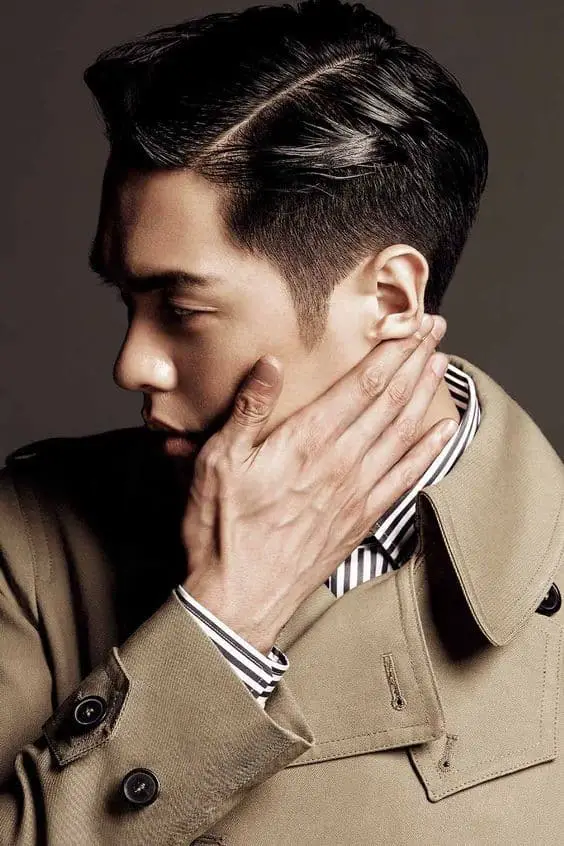 One of the most beautiful but more formal gems of this Korean hairstyle is the slicked-back haircut. There is no exact cut or a specific way to trim the hair to get the perfect look. However, the two-block haircut will provide the ideal base for this look.
Personal opinion: The trimmed sides that allow the slicked part to stand out even more make everything truly stand out.
Extended Fringe KPop Hairstyle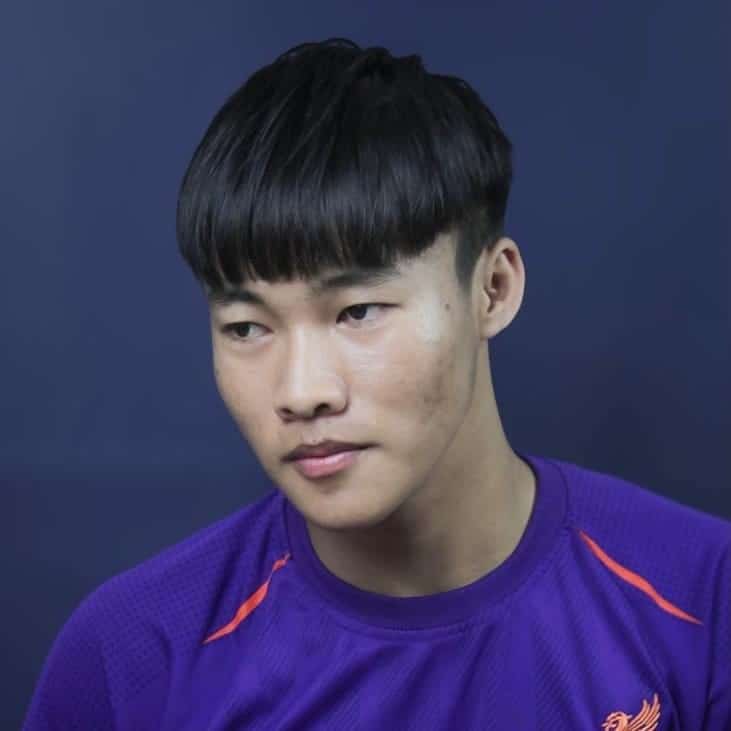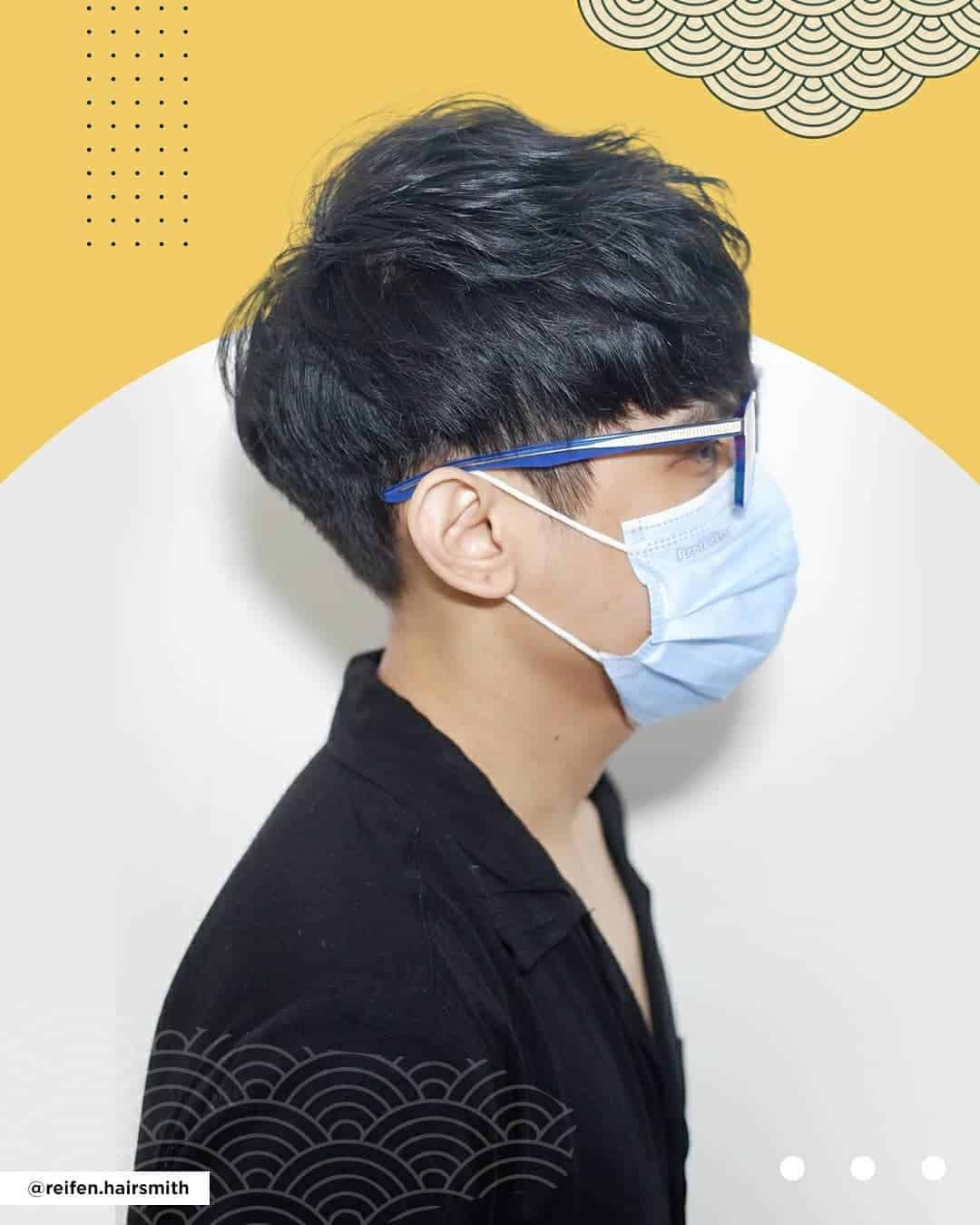 One of the best things about the two-block hairstyle in 2022 is that it can have so many twists and turns. Moreover, you can style this haircut in many ways. One of these is the extended fringe.
Maintain the hair's sides and tack are all shaved or trimmed, so the extended edge will genuinely stand out. This type of long fringe is ideal for an adventurous spirit.
Tip: Ask the hairstylist to make the front layers in a choppy style, so they can slightly cover the eyes and the forehead. This long fringe will speak up for you.
Brown Two Block Haircut With Side Part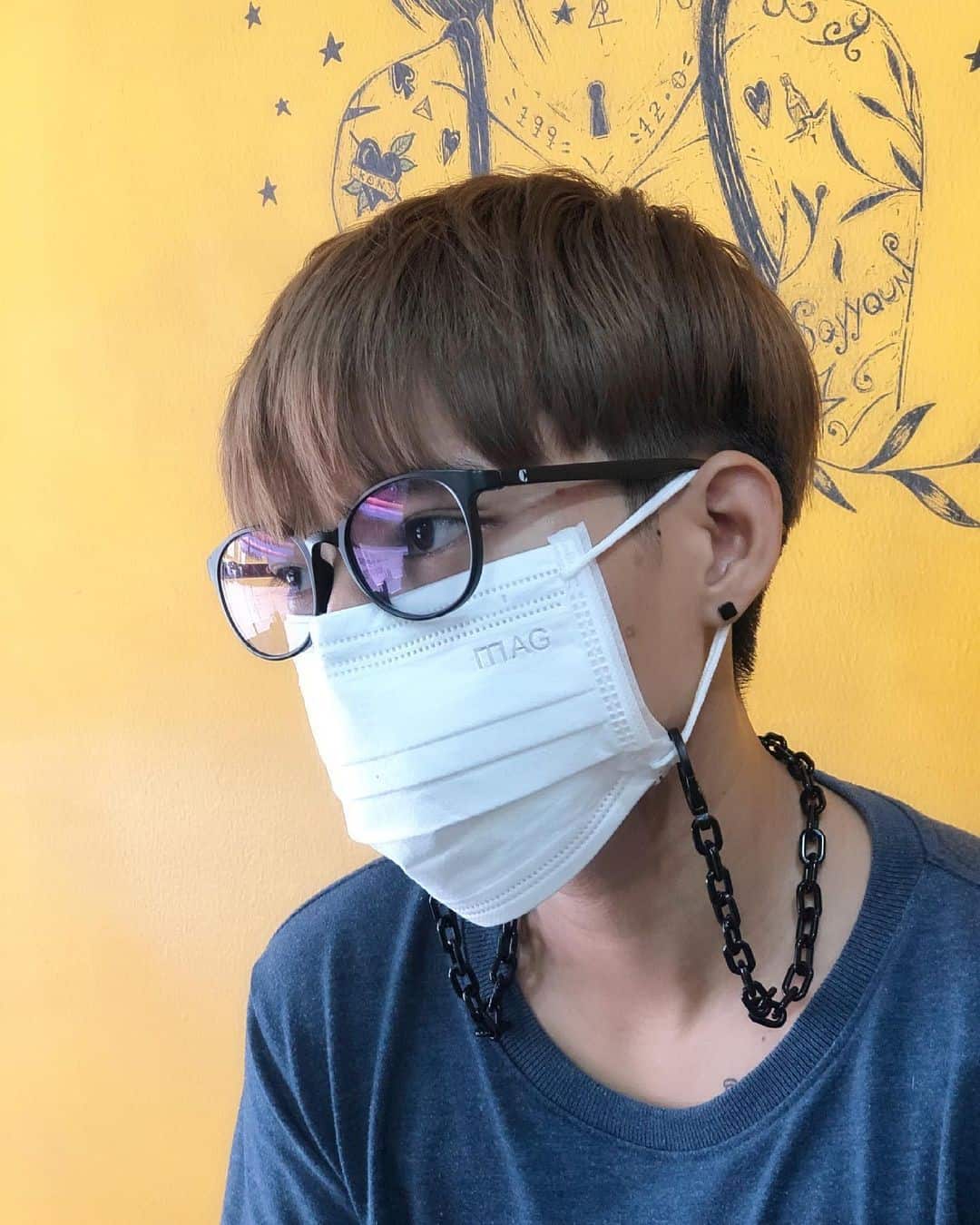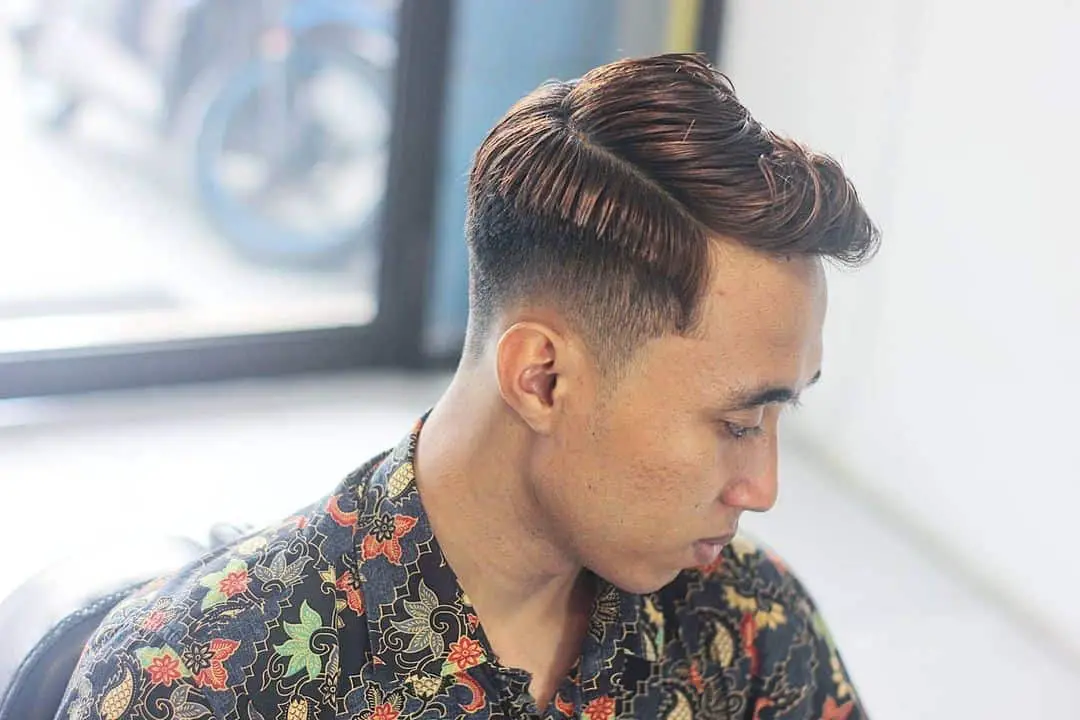 There is absolutely nothing wrong with having colorful hair like a man. On the contrary, if you have black or brunette hair, it would be ideal to have a total makeover and add some brown shades to make the two-block haircut even more authentic.
The best way to imitate this style is by keeping the back and the sides of the hair all-natural; play more and paint the top in some lighter shades of brown.
Personal opinion: Keeping this brown shade as natural as possible is essential so that the blend will be pleasant.
Silver KPop Hairstyles For Men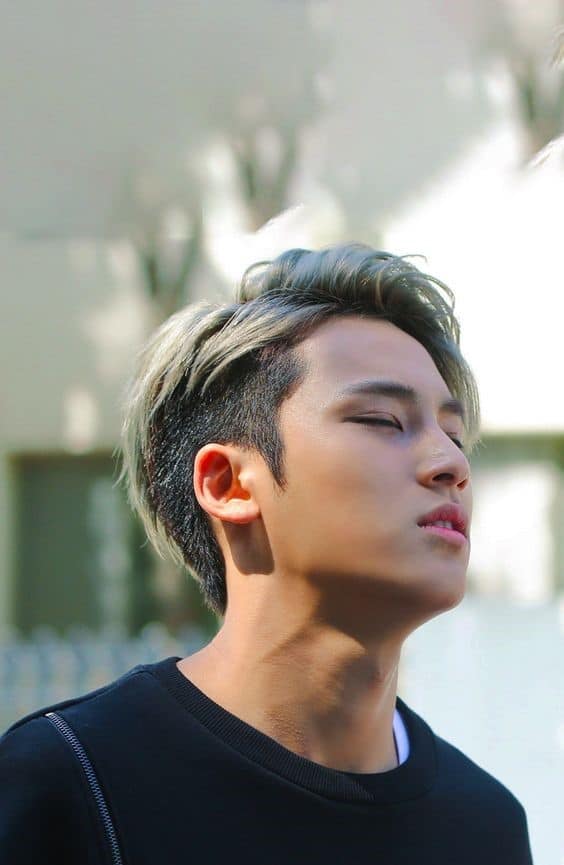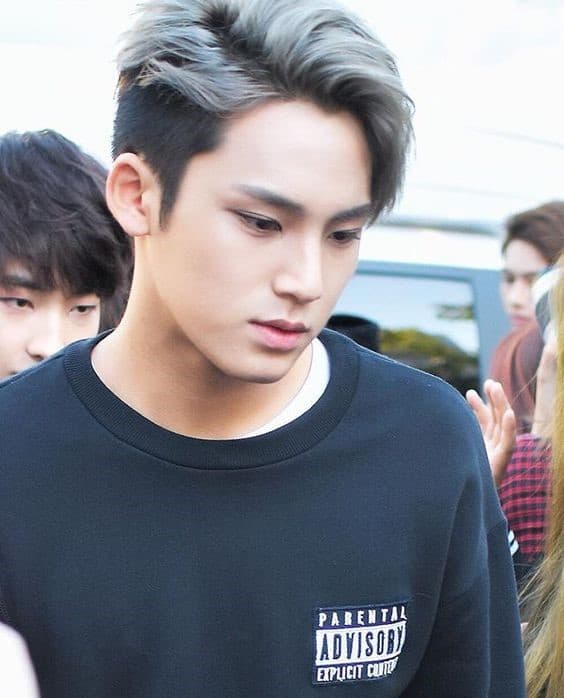 Who said that men could never dye their hair? Silver is by far one of the trendiest colors to try in 2022, and this shade will amazingly suit the two-block haircut.
Personal opinion: You can choose other colors too; however, silver will turn all the sights on you.
Messy KPop Undercut Style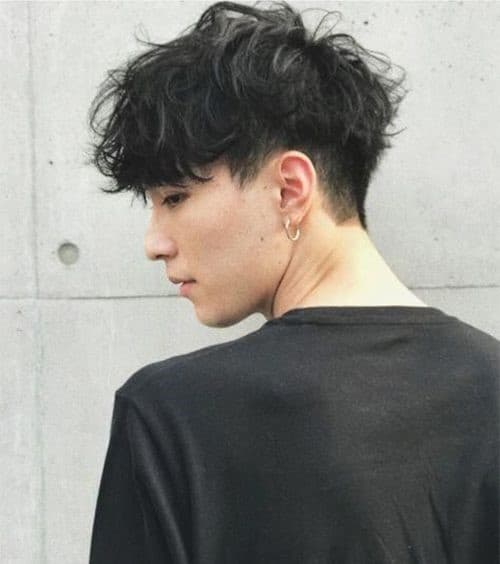 If you would like to try the two-block hairstyle finally, but want to keep the hair at a medium length, then the messy look can be one of the choices.
Tip: The secret here is to ask the hairstylist to cut the hair in layers to make the final vibe fun and youngish. Style the hair using some texturizing products, like sea-salt sprays.
Short And Messy KPop Hairstyle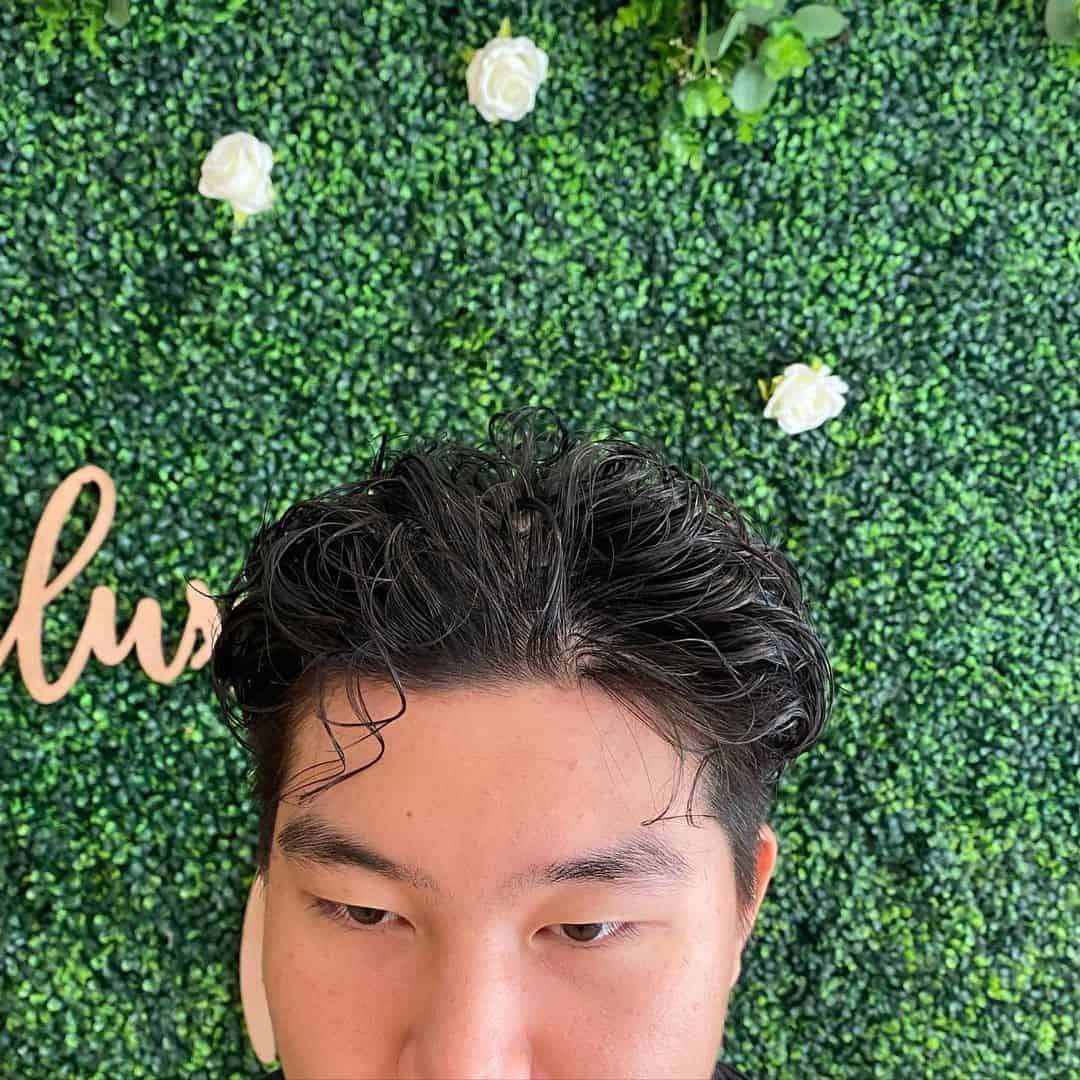 You can get a messy look if you have short hair as well. So, messy hair doesn't care, anywhere and anyhow. The line is already famous among both men and women who love showing off their style.
The two-block hairstyle is something to experiment with and create a messy look continuously.
Personal opinion: Do not hesitate to cut your hair in layers, all short, and make your look unique.
Two-Block Design With Red Highlights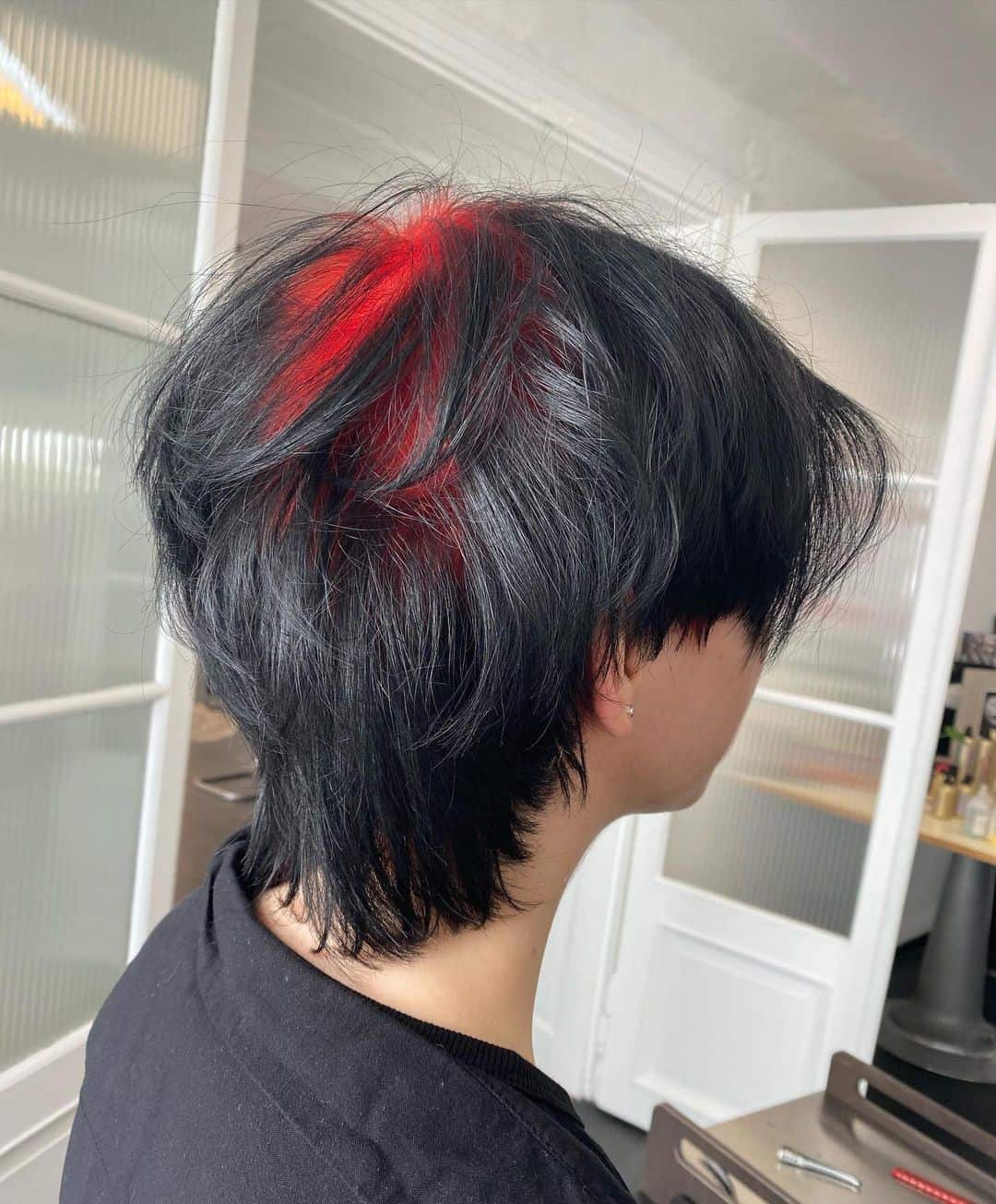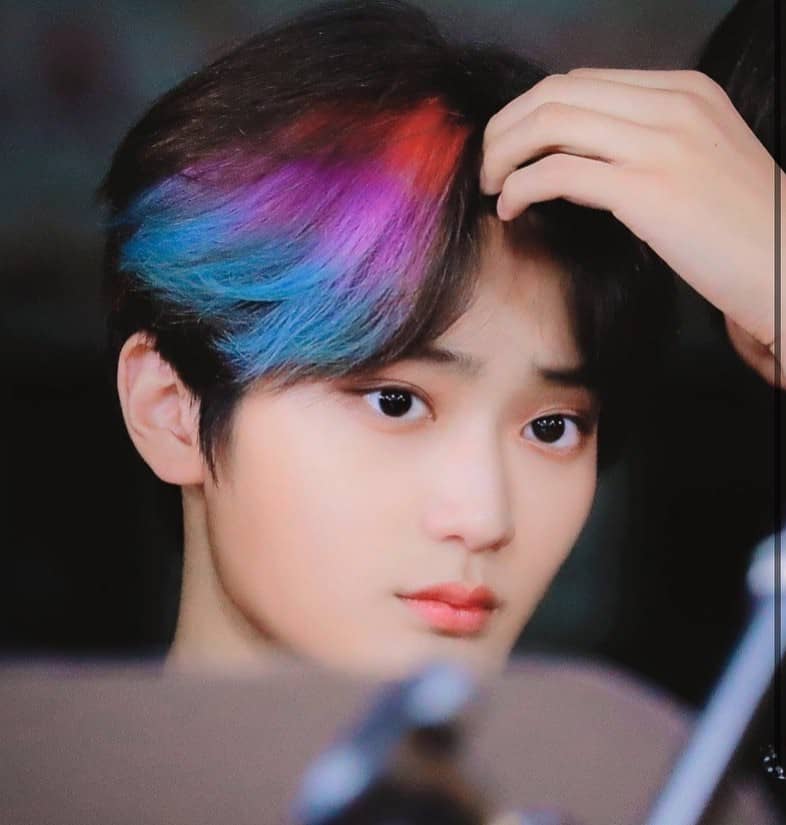 What about going all wild and eliminating classic things from your life and starting experimenting? This two-block design with red highlights is rather than a specific shade of hair color, but something you should try this year.
Add some red highlights on your top hair part and enjoy the final look.
Personal opinion: Highlighting the hair with orange, which is now a beautiful shade from a mixture of red and blonde, will look stunning and exquisite.
Middle-Parted 2 Block Hairstyle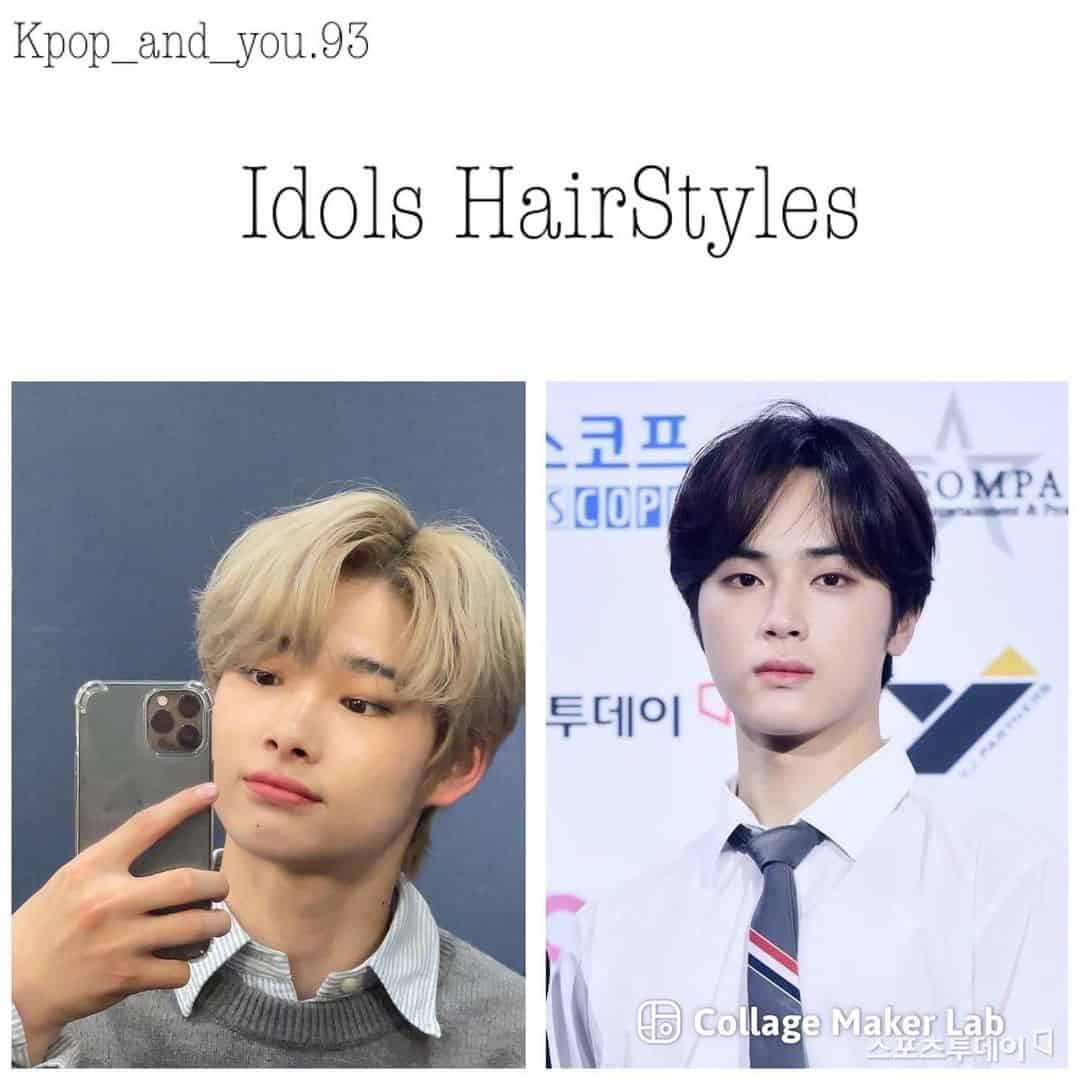 If you lived during the '90s, then you might already know about the middle-parted two-block hairstyle. Our parents used to cut their children's hair by the bowl design.
The middle-parted style will suit both men and women and create a modern vibe. You don't even need to have the sides perfectly trimmed or shaved to have a fresh look.
Personal opinion: Only by adding the middle-parted style will you get a new vibe.
Long-Styled Two-Block Designs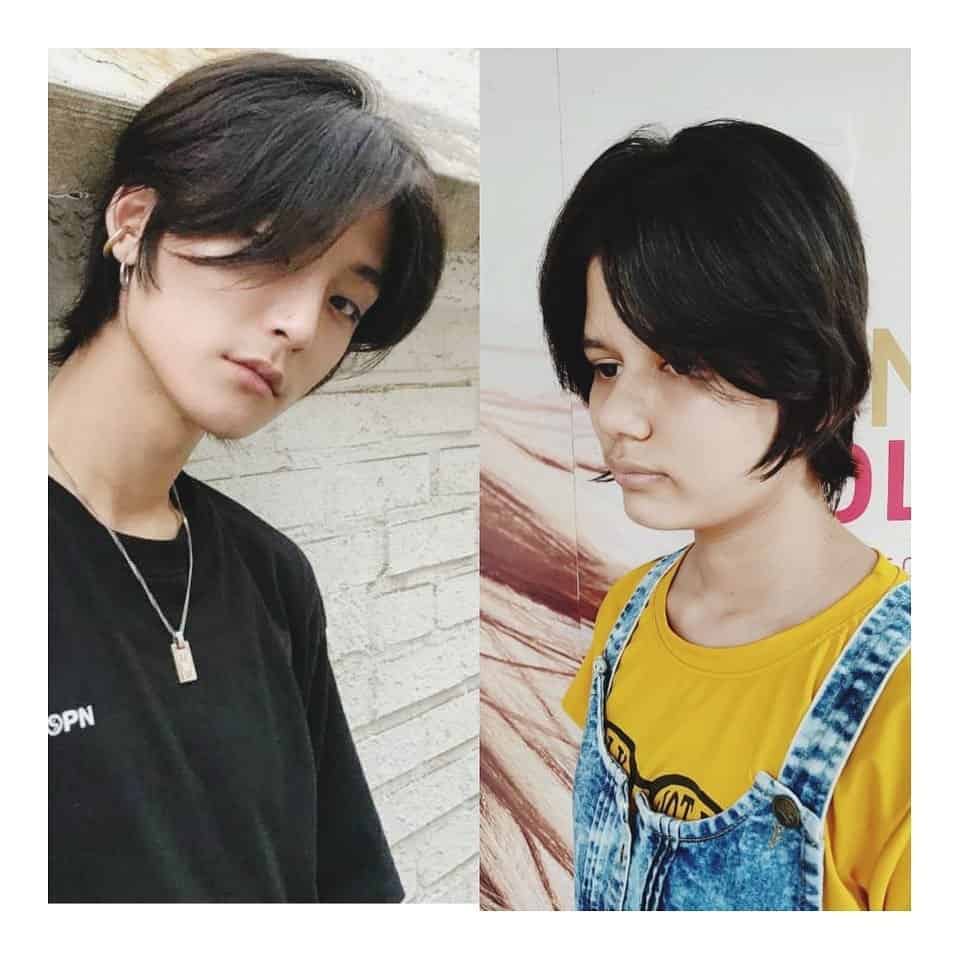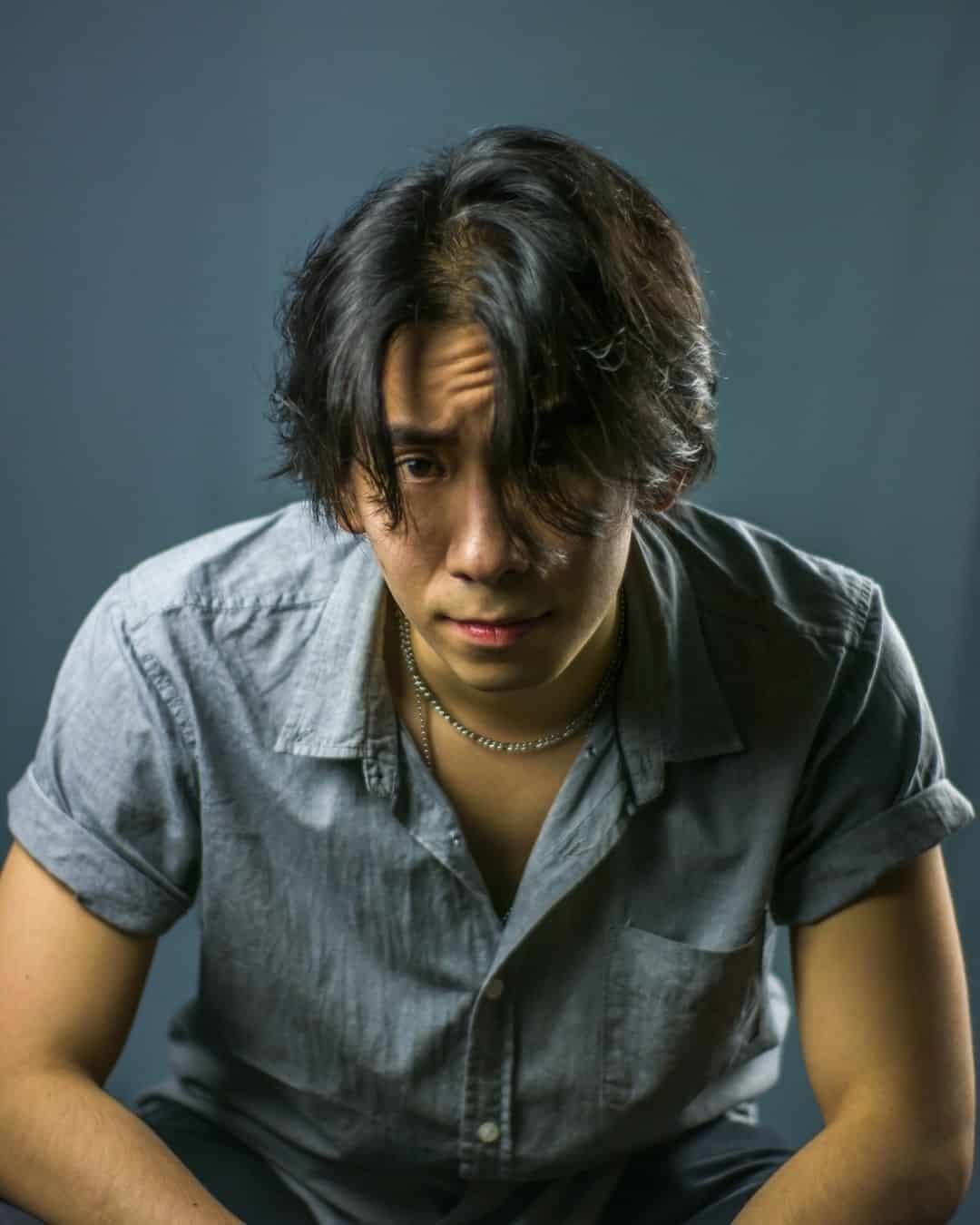 There is nothing new that KPop haircut styles are trendy, fashionable, and popular. While the two-block designs are famous among Koreans and KPop fans, you can add a personal twist and make this hairstyle even more fascinating.
The secret is keeping the top of the hair longer while the back and the sides will stay all trimmed. There are lots of Korean men who love this look, as it is more playful and trendy.
Furthermore, you can style this long hair as you wish.
Tip: Add curls, add more texture or some highlights and be unique.
Two-Block Hairstyle With Rounded Bang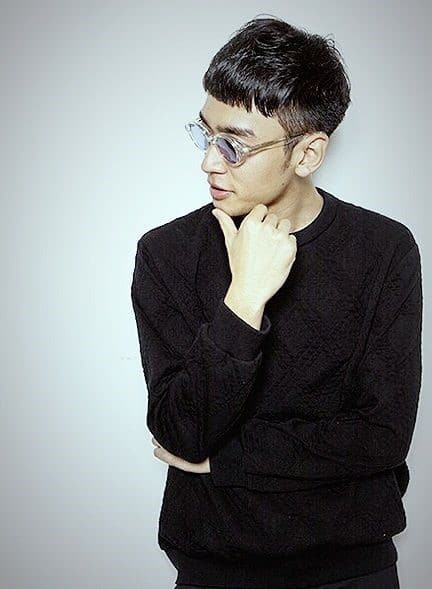 If you have thought that the two-block designs are only for young people and will suit only informal environments, well, you got it wrong. By adding a rounded front fringe, things will completely change. The edge will cover the entire forehead and a little bit of the eyes.
Personal opinion: Your look will be fresh and cool.
Two-Block Design In White Blonde and V-shaped Fringe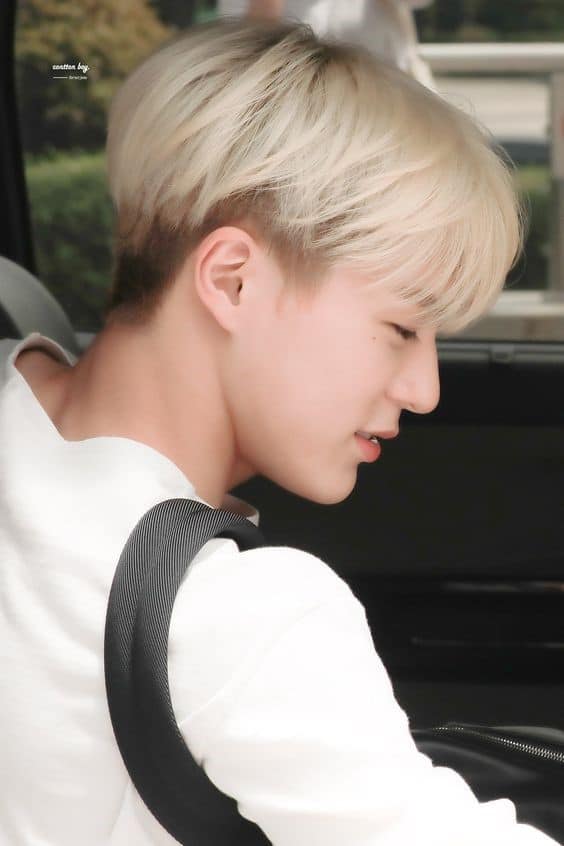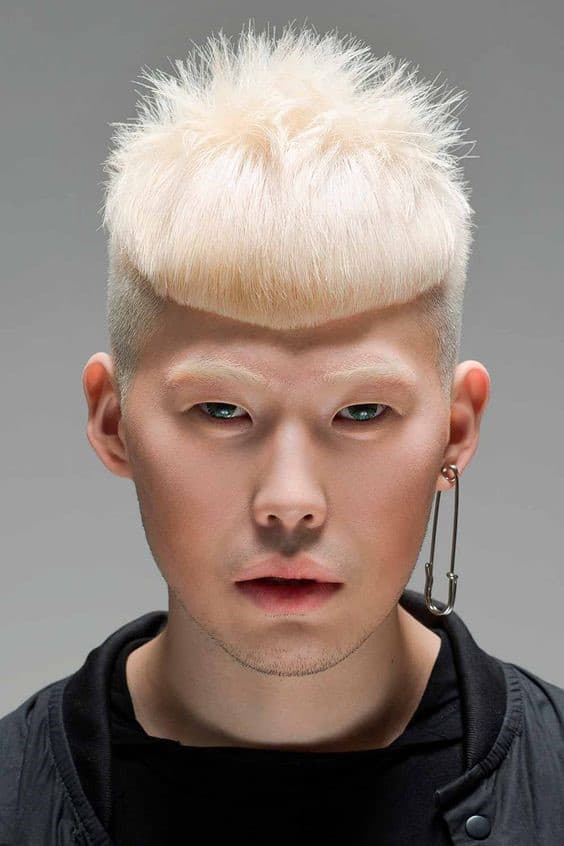 Consider the white blonde two-block hairstyle if you want to follow the latest trends and add a personal touch. If you are getting ready for a festival or have an eccentric personality, this two-block haircut will offer you a relaxed and fun vibe. The V-shaped fringe is what makes this look particular.
This modern twist will mostly suit the youngsters, while the white blonde will give you a fresh and offspring vibe.
Personal opinion: The only downside here is that you will need to trim the hair regularly to maintain the initial look.
Light Purple & Layered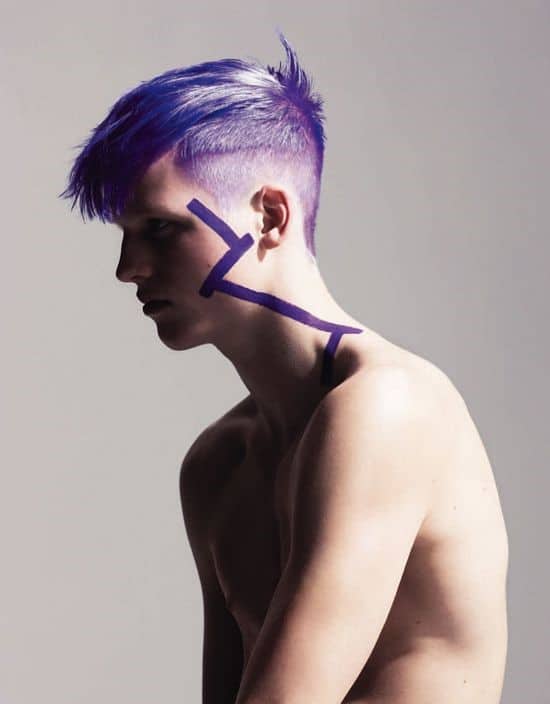 One of the best things about the two-block hairstyles is that you can do many twists and add many colors for a unique look. Moreover, the layering will allow you to play with textures and leave a fringe for obtaining a face-framing effect.
Those with very thick hair can play with all the layered styles and make the best of it. On the other hand, if your hair is fragile, you should keep it as low as possible when it comes to layering.
Personal opinion: Light purple is by far one of the trendiest shades to add to your two-block hairstyle. The final look is simply more fashionable and livelier.
Asymmetrical Two-Block Hairstyle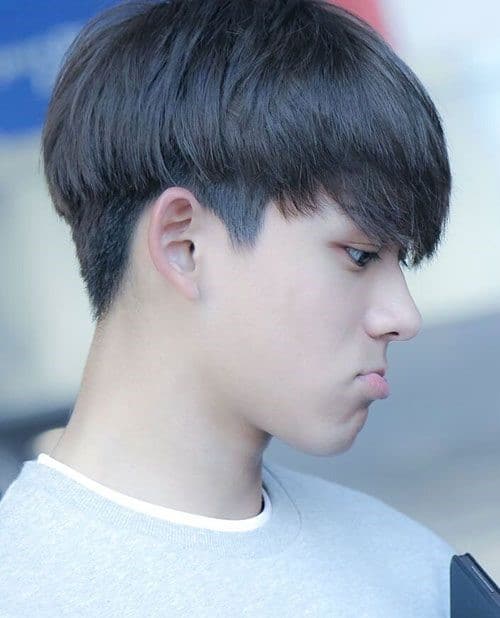 Another great thing about this two-block hairstyle is that it can give so many styling options. One of these twists is the asymmetrical cut, one of the great options for young boys who want to experiment with their looks.
Personal opinion: This asymmetrical style goes terrific with some shaved sides and back while trimming the upper side of the hair in layers.
Tip: Hair pomade is the best solution to achieve this look.
Two-Block Hairstyle With Side Part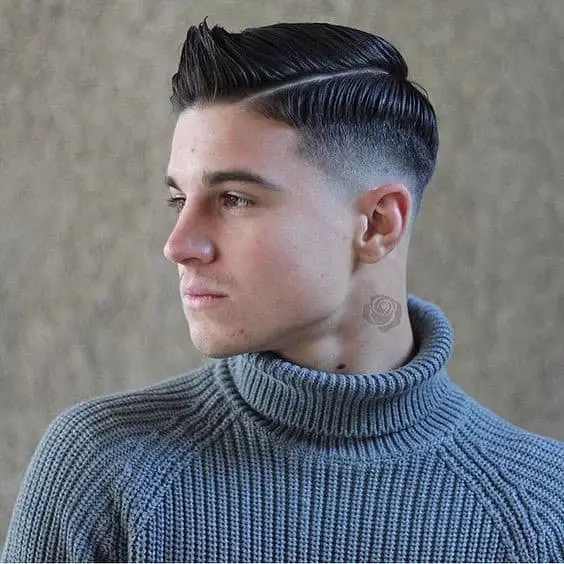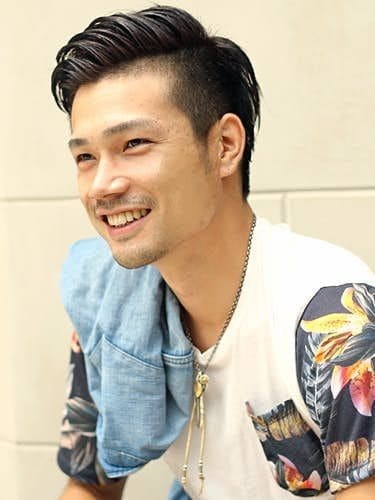 Although the two-block hairstyle is a Korean KPop look mostly for youngsters, this look can work for more formal people. For instance, once you add a side-parted two-block hairstyle, the look will change immediately.
Tip: Make out the most of your haircut by ensuring that the locks on top are long enough to hold the ideal shape and add a side part.
Two Block Haircut With Layers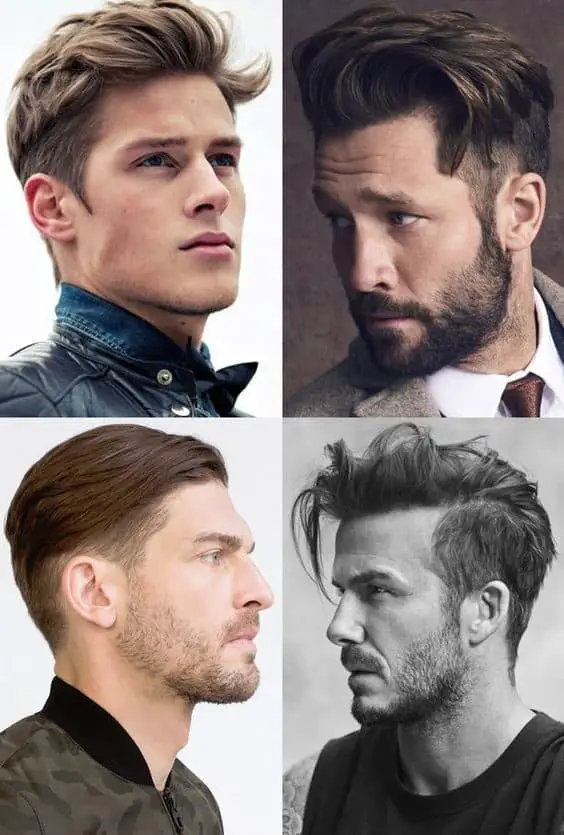 Is your hair thick enough so you can play with textures? Then you can add some more definition to this Asian two-block hairstyle by adding lots of layers.
Personal opinion: This switch will enhance your look. Moreover, these layers add much more precision and movement.
Medium And Wavy Two Block Haircut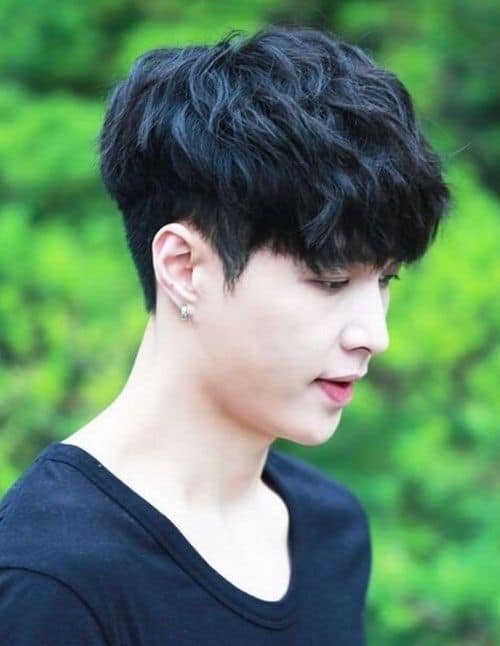 If your hair is not as straight as the Asian type, you can play with the curly texture once you have a modern hairstyle. For those guys with curly hair, the two-block haircut can become a true advantage.
Personal opinion: Due to the trimmed and shaved sides, all the sights will be on the top of the hair. Hence, you should make sure the top of your hair is long enough, so the curls beautifully stick out.
Thick Medium Two-Block Hairstyle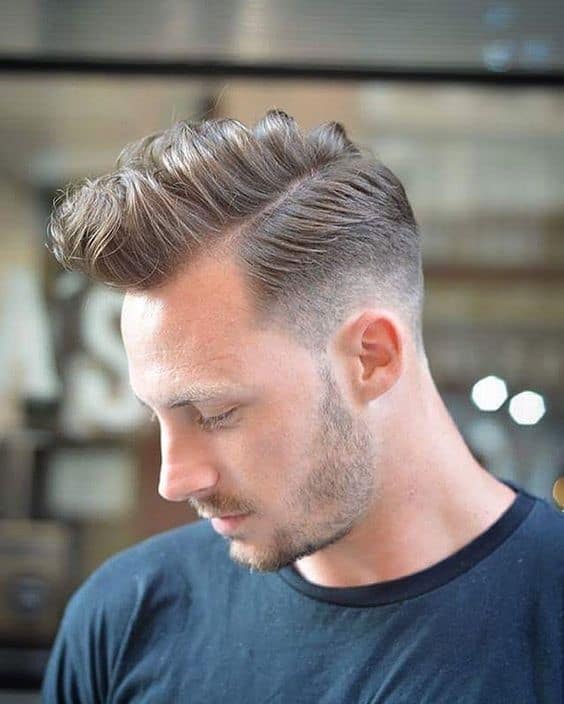 One of the main features of Asian men's hair is its thickness and heaviness. If this thickness is something that stands against the beautiful and nice-looking vibe you wish for, then you should consider a tousled medium two-block haircut.
This twist is something that will beautify most of your dense hair. The final result? A fresh and breezy look.
Straight And Sleek Two Block Haircut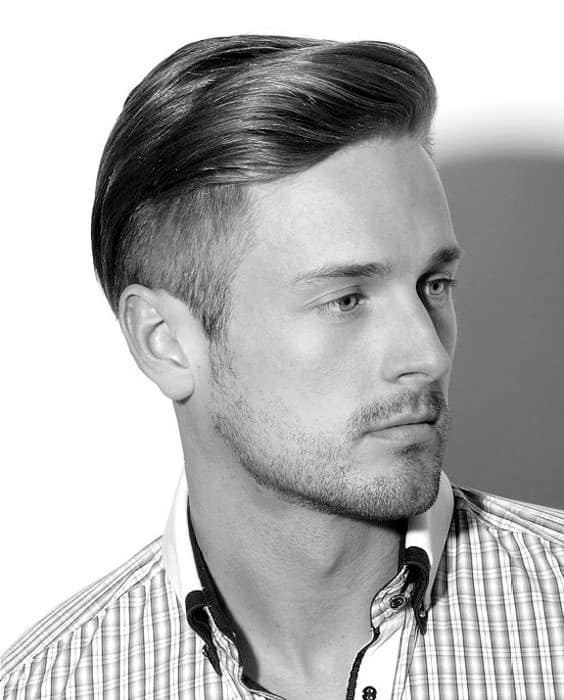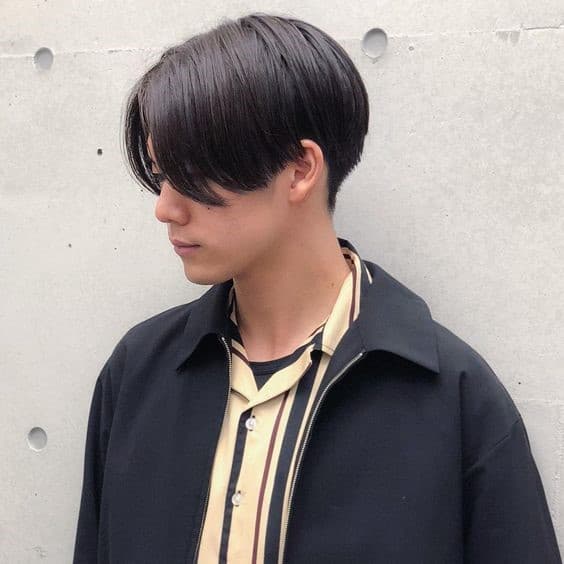 One of the best things about the two-block hairstyles is the sleekness you can get. Moreover, you will make so little effort in styling it.
Personal opinion: The only thing you need to keep in mind is that you should have a hair styling product that will help you get a saucy look.
Last Thoughts – Wearing The Two Block Hairstyle In The Right Way
There are multiple ways in which stylish men can wear a two-block hairstyle. This includes wearing the hair short, medium, or even in a longer length. From ashy to natural colors, there is no wrong way to dye the hair.
Some guys would enjoy having their hair short; others would like to have a wavy look. It is each one's decision how to make the most of the two-block hairstyle.
Also Read: